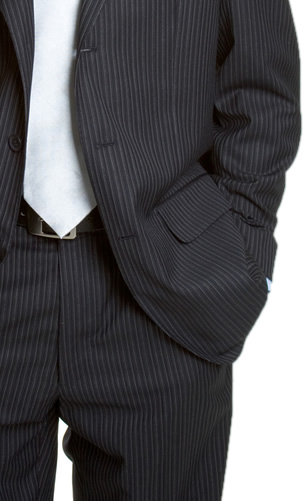 Favorite-Fit is our unique, patented business process that - prior to purchasing - lets your customers confirm the fit of your company's online inventory to their own preferred favorite-fitting garments. Everyone can look in their closet and immediately identify which are their favorite-fitting garments – pants, shirts, jackets, skirts – and regardless of the individuals' reasons for choosing one over another; everyone has their personal fit preferences. The system is based upon Customers being taught to lay these favorite-fitting garments down flat, and as instructed on the web site, take between 3 and 5 easy, straight measurements and enter them online.
Favorite Fit's unique patented business process shows your customers the similarities and differences between their favorite-fitting garments and those offered in three ways:

1. Graphically – with an outline image of the favorite garment overlaid onto the outline image of the garment for sale;

2. Table format – detailed individual measurements, and each of their variations by quantity and percentage;

3. Text description - a narrative that tells the Customer in conversational terms about the similarities and differences between the two garments.

Customers will be able to make totally informed decisions about the fit of garments, not the size! They will find garments that fit exactly like their favorites and some that fit nearly the same but that are acceptable nonetheless. When purchasing these garments, Customers are actively approving fit and are more likely to keep those garments shipped to them.